Room "Maryse and Freddy"
Dedicated to the biennial exhibitions
A new exhibition every two years
2022-2023.  "Turn, turn, carousels".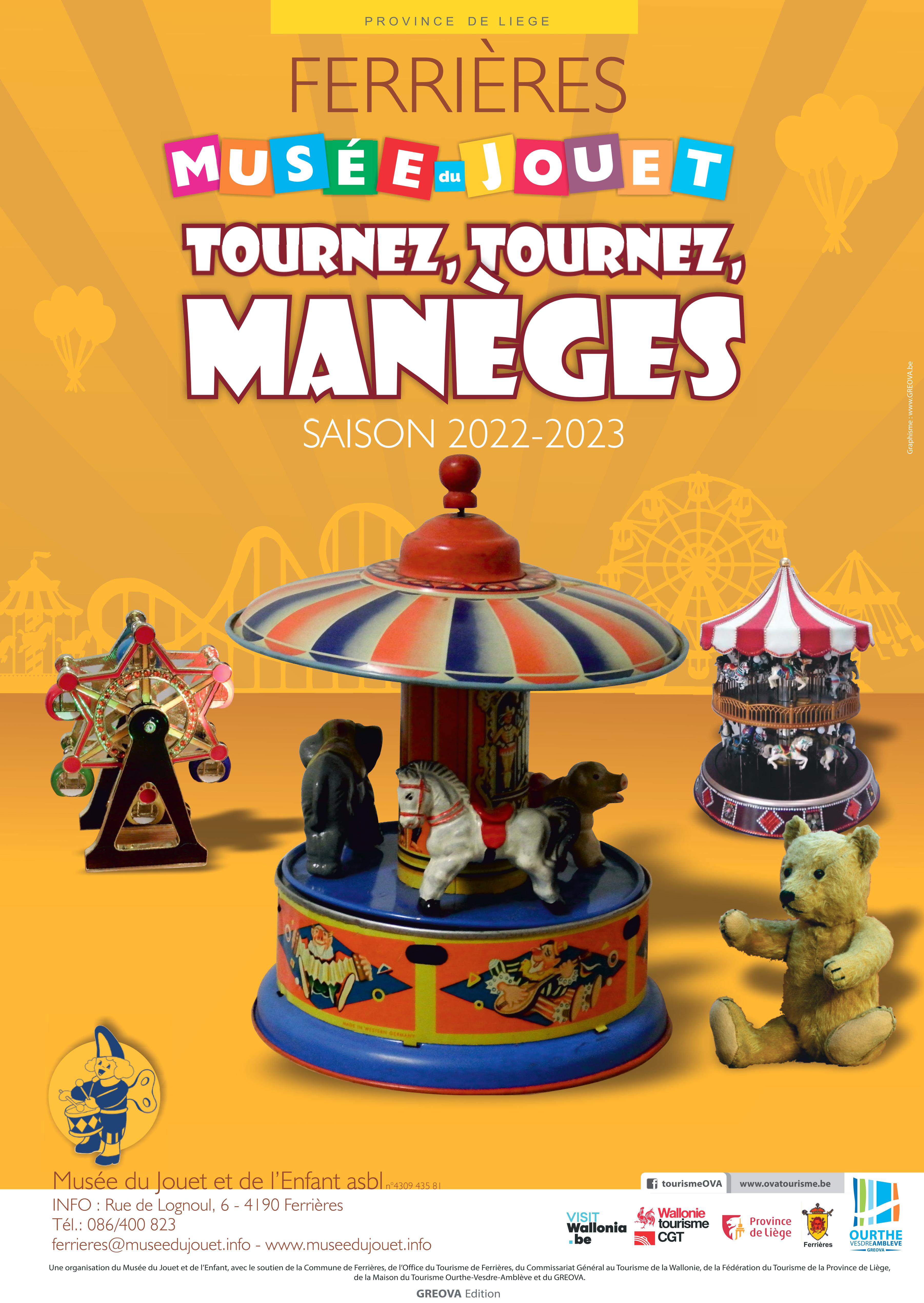 You will have understood the carousels of your childhood and rides of all ages will be in the spotlight…!
In brightly coloured tinplate, finely machined or hand-assembled wood, mechanical rides and "steam" attractions will immerse you in a festive atmosphere!

Don't miss this amazing collection of carousels, rides, gallops and other unique attractions.
AND ALSO a trunk filled with a panoply of modest street toys from the time when cars were not yet competing with children... yoyo, diabolo, pogo, yatago, bilboquet, osselets, marbles, jump ropes and other stilts, as well as a girl sleigh...