Museum's services
Guided tours for adults in French, Dutch or Walloon (upon reservation)
Free guided tours for school groups
Saint Nicholas' visit
Game of the Goose for school groups (from 6 to 12 years old) after the visit
Game in the village (in the summertime)
Gift shop
Publications for sale
Toys renting for exhibitions and other events
Educational packs renting for teachers
Let's rewind a bit…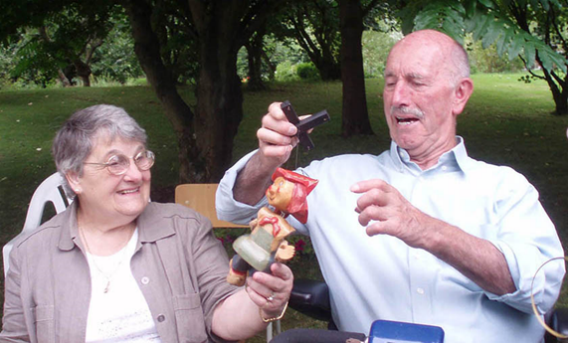 The Toy Museum was founded by Maryse and Freddy RIXHON-VANGUESTAINE.
1979: International Year of the Child. Exhibition in Ferrières of a collection of antique toys belonging to Mr and Mrs RIXHON-VANGUESTAINE
1984: Official opening of the Toy Museum
1985: Creation of the non-profit « Toy Museum »
1988: Live contest « Double sept » by the Belgian broadcasting organisation RTBF
1990: Opening of the third and fourth rooms
1995: Reorganisation of the reception hall
Archives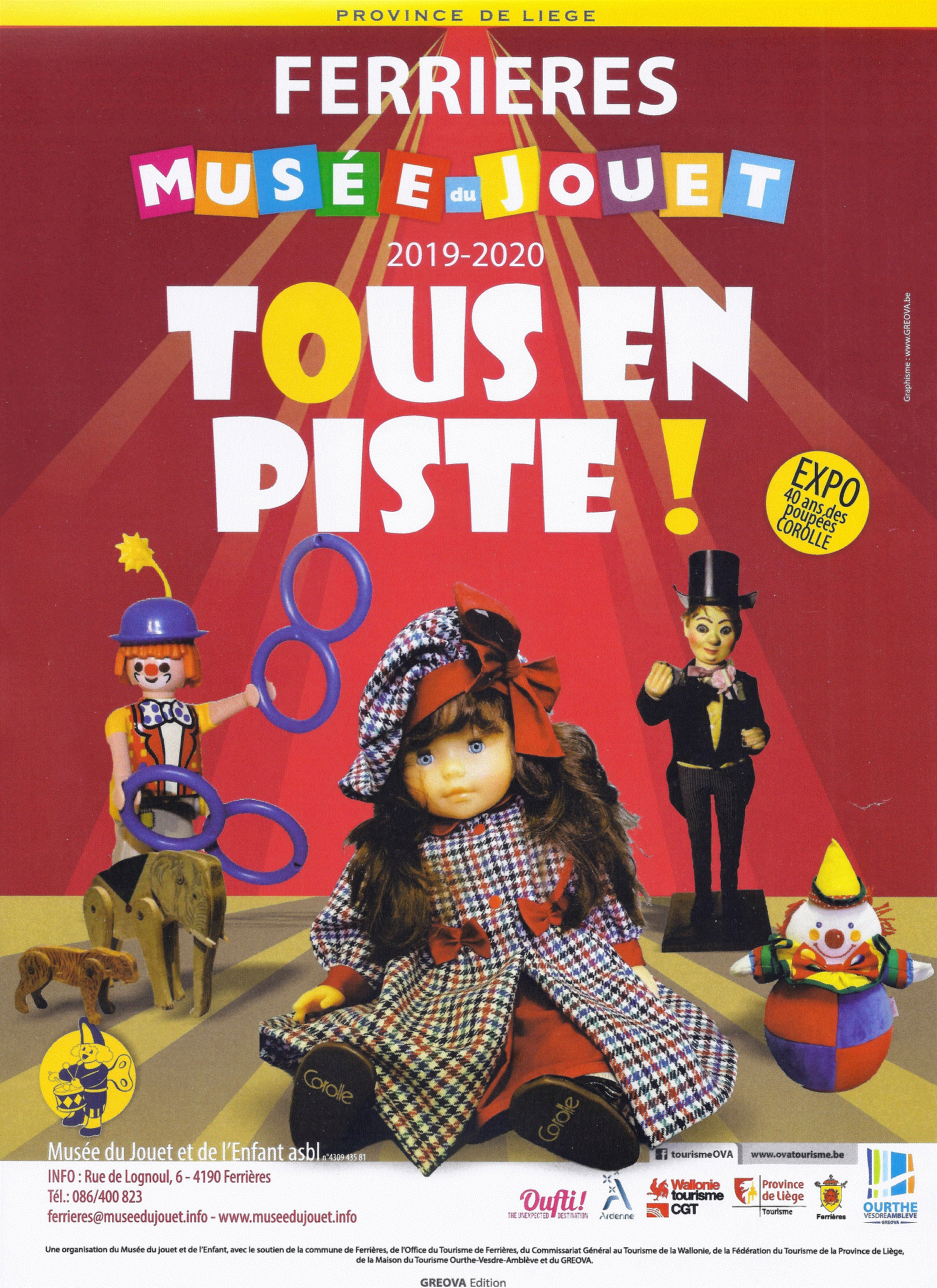 2019-2021 : Everyone on the circus track!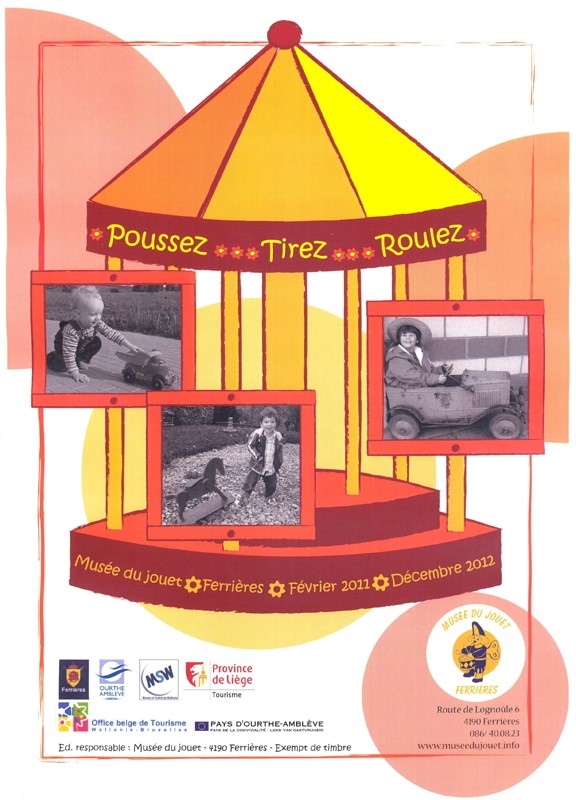 2017 et 2018: "Forward march!" Figurines on the warpath…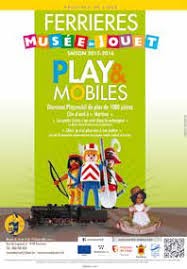 2015 et 2016: "Play & Mobiles"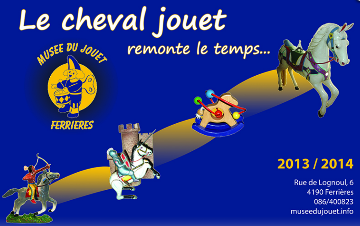 2013 et 2014: The Toy Horse goes back in time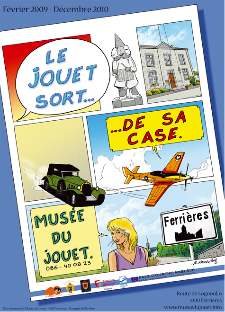 2012 et 2013: "Toys leave… their panel" is a biennial exhibition, unique in that it combines toys and comics
Acknowledgments
Maryse and Freddy RIXHON-VANGUESTAINE, founders of the Toy Museum.
our thanks to the volunteers, helpers and friends of the museum
to Mr André DEHANT
to Ferrières municipality and its work department
Sabine LOURTIE, translators
Rick GOYENS, Pierre RAHIER en Juliette LISMONDE, translators